Weaving
Greige fabric is woven
through
design work, selection of yarns
, and
other basic processes
.
As the basic operation to make whole cloth, weaving refers to the manufacturing of whole cloth prior to dyeing. The production of whole cloth is divided into several stages depending on how it is designed. Weaving preparation requires drawing, sizing, and warping. Weaving machines are selected according for plain weave, twill weave Dobby or jacquard, and a loom can produce about 200 to 500 yards. Therefore, whole cloth must be available in stock.
Daehan Fabric owns about 10 million yards of greige fabric, whose stable supply is ensured by an optimum inventory guaranteed by ERP.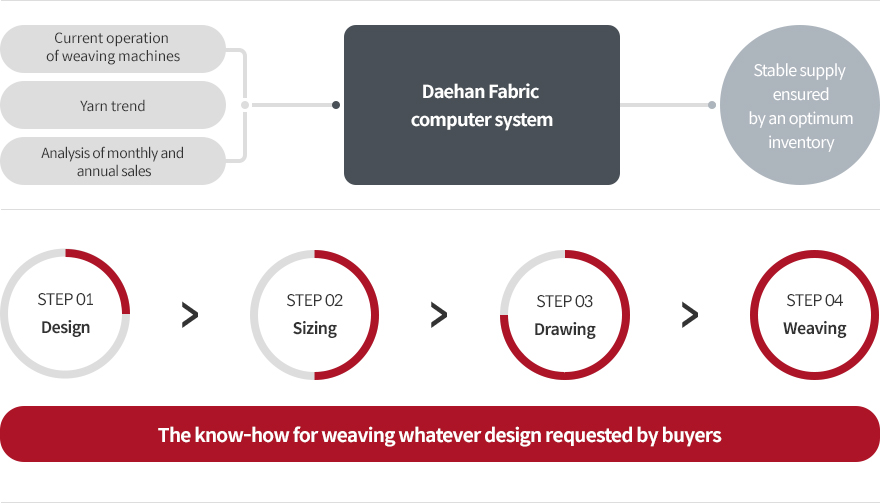 The error-free warping line and automatic arrangement system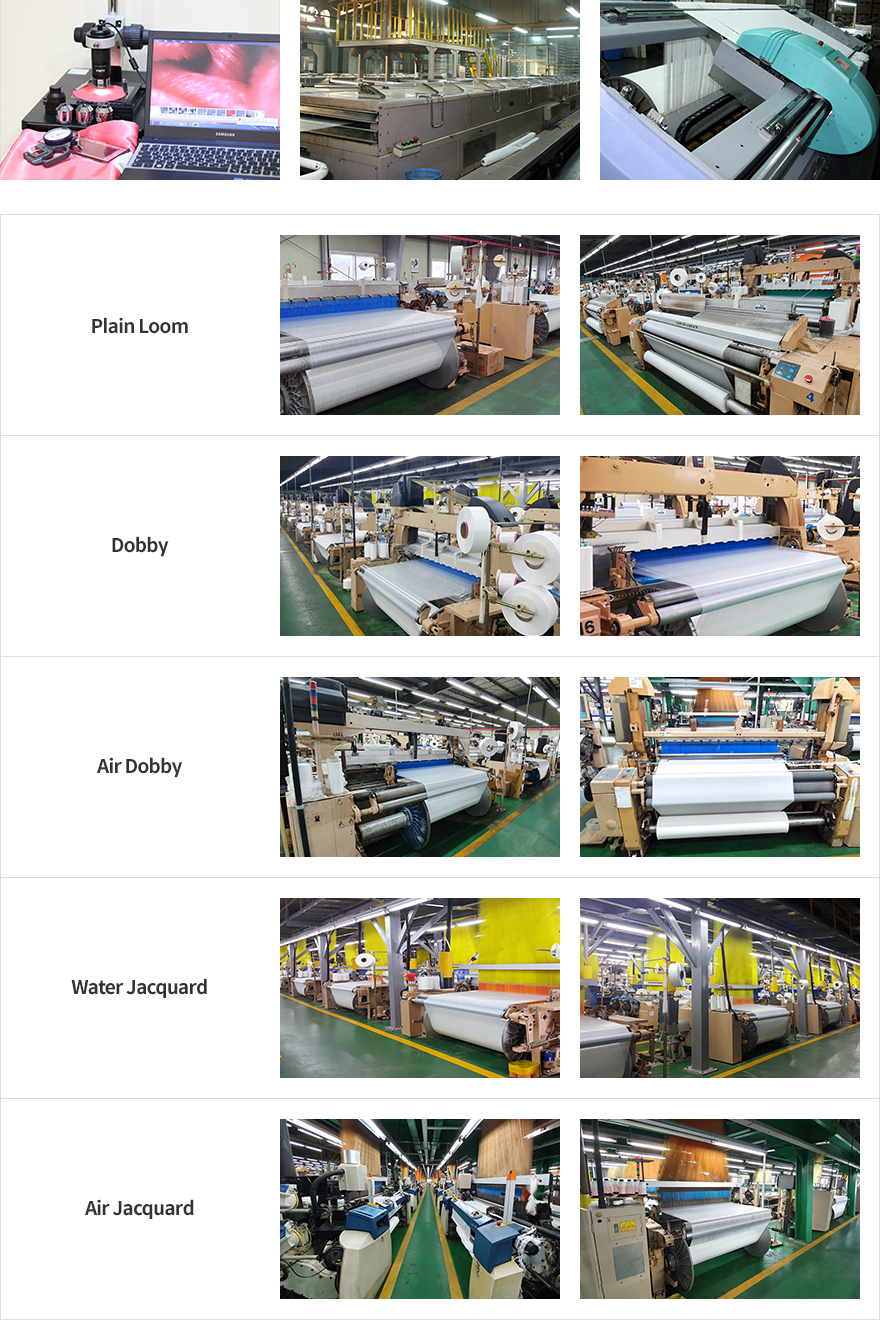 제직
Category
Shuttle loom
Water -jet
Air-jet
Jacquard
Characteristics of Weaving
Sleek selvedge part
Suitable for polyester materials
Suitable for natural textiles
Weaving
various patterns
Type of
Weaving
N/V Tafetta Satin
Tafetta Twill Dobby pattern fabrics Various stripes
Viscose Rayon Bemberg
Paisley, unique logo
and customized
pattern etc.